Partner Universities

Aalborg University is a young and modern university which over the years has grown to become a large, well-established research and teaching institution.  Aalborg University offers a range of both traditional and untraditional educational programmes and research in the fields of Humanities, Social Sciences, Medicine, Natural Sciences and Engineering.  Since its foundation in 1974, Aalborg University has extended to include Esbjerg Engineering College (integrated in the  University in 1995), which was followed  by the establishment of the School of  Welcome to Aalborg University Architecture & Design in 1996, the inauguration of the Copenhagen Campus in 2003, the establishment of the School  of Medicine in 2006 and, most recently,  the integration of the National Building
Research Institute in 2007. Close to 14,600 students are enrolled at Aalborg University, ranging from students undertaking preparatory courses, Bachelor's and Master's to candidates studying professional programmes as well as Ph.D. students. Of these, 12 percent are international students from all over the world.  Aalborg University has all the facilities that define a modern university. The laboratories are state-of-the-art. The university libraries provide access for students to English-language journals and technical books. A unique feature of the university is that most students have their own group room. The group room is your base where you can work on your project without interruptions. For many students, the group room also serves as  a social venue. Aalborg University currently consolidates and further develops its profile as a dynamic and innovative research and educational institution oriented towards the surrounding world. It is characterised by combining a keen engagement in local, regional, and national issues with an active commitment to international collaboration.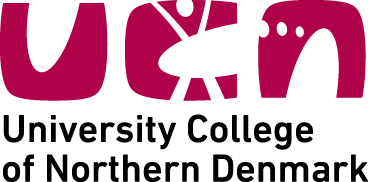 UCN Technology & Business offers professional academic programmes to students who need quick access to a business career, and we reach our goals through modern teaching approach, high quality learning facilities, and committed staff and students.
UCN Technology & Business is a dynamic and innovative training institution that focuses on high quality education with an emphasis on professional skills and personal competences. From business to hospitality, IT and technology, everyone of our programmes are designed to develop the skills that employers are looking for – we focus on applied management skills meaning that we not only teach you theories but also make sure you know how to use them in real life companies.
University College Northern Denmark awards Professional Bachelor Degrees and AP Degrees according to Danish national legislation, all accredited by EVA, The Danish Evaluation Institute. In addition, UCN offers Ongoing and Further Education from day seminars tailored for specific organisations and professionals to Diplomas at the BA-level.

Business Academy Aarhus offers different Academy Profession (AP) and Bachelor's degree programmes. All the programmes are practice-oriented higher education programmes. This means that we combine theory and practice, and that we teach the theories enabling you to solve practical problems. Business Academy Aarhus is taking part in a project that focuses on retaining our international students in Denmark after they graduate their educational programme. The aim of the project is to create a stronger link between the businesses in Region Midt and the international students and graduates that attend or have attended an educational programme in Region Midt. Most businesses are not aware of the unexploited resource that the many international students in the region represent.
Therefore the chief purpose is to strengthen the connection between the businesses in the region and potential candidates from the educational institutions with focus on both spare time job, internship positions and employment after graduation.

Lillebaelt Academy of Professional Higher Education is Southern Denmark's largest business academy offering a wide range of AP Degree Programmes and Bachelor Programmes for fulltime students. Lillebaelt Academy of Professional Higher Education also offers AP and diploma degree programmes for you who are employed and need competency training. We have programmes within all areas of Danish business, from IT, technology, economics, trade, nutrition and service/hospitality. Currently, Lillebaelt Academy can offer 18 2-2½-year academy programmes, 9 3½-4-year bachelor programmes and more than 15 AP and diploma degree programmes.
Lillebaelt Academy of Professional Higher Education was established 1 January 2009 by the merging of branches of higher education formerly under the auspices of Tietgen Business College, SDE College, Kold College and Vejle Business College. This merging has provided a new and strong institution with a very large and diverse pool of competence and development potential. This is both in relation to the development of new educational programmes and in relation to cooperation with industry and commerce in Region South Denmark and research institutions in Denmark and abroad, which in future will play an even greater role in professionally directed higher education.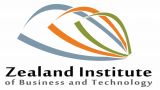 ZIBAT is a regional academy in the Zealand region of Denmark where you also find the capital Copenhagen. Besides the Director's office in the city of Koge, educational programmes and other activities are offered in different regional highly specialized campuses in the Zealand region. Today, 1,800 students study at the ZIBAT campuses. The academy has five international campuses located in the cities of, Koge, Nastved, Nykobing Falster, Roskilde and Slagelse offering programmes for a steadily growing number of International students. Biggest advantage is its location close to capital of Denmark.
TEKO is Scandinavia's largest design and management college within the fashion and lifestyle industry. More than 1100 young people are studying a vocational or a higher education within the areas clothing and textiles or furniture and furnishings. TEKO has a close relationship to the companies within the industry, and it has for years educated the manpower that international lifestyle companies need. TEKO offers education programmes in all areas in a company's production, whether it is design, purchasing or sales. The close ties between theory and practice means that a graduate from TEKO has good opportunities for getting a job. Danish fashion and lifestyle companies are to a large extent employing graduates from TEKO.

Dania previously known as The Danish Business Academy Minerva, was founded in 1989. The Academy is located in new and modern buildings on the southern edge of Randers. Offers excellent study facilities to its 500 students, including the latest IT equipment and 24-hour access to the IT centre. It has strong links with the regional business and industry who are also involved in developing academiy's educational programmes. Through case work, company visits and a 3 months' internship students gain valuable, real-world experience that give them the best possible start in their future careers.