International Business Academy Kolding (IBA)
International Business Academy is a major higher education institution in the heart of Denmark. It is offering programmes in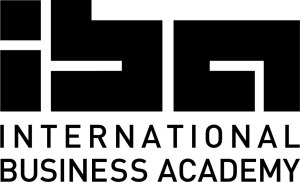 business, marketing, finance, management, entrepreneurship and design. This institution has more then 100 years of tradition. The IBA is synonymous with high-quality international business education.
IBA's degrees cover a wide range of levels: AP (2 year Foundation), BA, Master's and MBA. The IBA study programmes combine a solid academic and theoretical foundation with the latest learning and teaching methods including multi-disciplinary, project/case-based, group work, blended learning practical experience. They are delivered full-time, part-time or by e-learning.
The IBA works closely with companies and other organisations in Denmark and throughout the world. They offer degrees validated by the Danish Education Ministry and by two modern and innovative universities in the UK.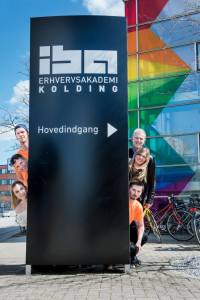 Study life at the IBA
The school has modern and well equipped classes and meeting lounges, canteen and cafeteria. As in most of the institutions in Denmark, you have an access to the school building, computers and wi-fi 24 hours a day, 7 days a week!
Outside your studies, a whole range of events is organized by the school – giving you the opportunity to meet students from other classes and other countries. There are events like football tournaments, film evenings, Pasta and Chat, Girls' Night, Sunday Walk and Talk, and many others.
AP Degree:
BA Top up Degree:
Bachelor Degree:
Master Degree:
*  This programme is partly based on the e-learning method, offered by London South Bank University. Please, keep in mind that because of this, there is a tuituion fee (for more info click here).
**  Students applying for the Top-Up BA in International Sales and Marketing Management has the possibility to obtain a Double Degree with London South Bank University from the UK. The double degree (BA Honors in Business Management and Marketing) with LSBU is via e-learning and runs parallel with the full-time IBA programme. Tuition fee for both EU/EEA and non-EU applicants is DKK 26.000 (~ 3.500 EUR).
***  This unique programme has been created by cooperation of several universities across Europe. You can study in Denmark or Spain in the first year, in Belgium in the second year and in the third year you can choose between the UK or France. Also in this case, please bear in mind that there is a tuition fee to be paid in all of the above mentioned countries except Denmark. More information about this programme and the tuition fees can be found on the school's website or at International Bachelor.
****  In cooperation with Shanghai Finance University, IBA has created a programme focusing on the expansion to the emerging market in China. The first year of this study is held in Denmark, the following two years in Shanghai and the last (fourth) year takes place in Denmark again. Owing to that you will gain two degrees. Regarding tuition fees, the two years of studying in Denmark are free, however there is a tuition fee to be paid, while studying in China.
Check out photos of IBA on our Facebook HERE