VIA Horsens      
Educational programmes of VIA University are organised in 4 academic schools and the School of Continuing Education. VIA

Horsens is the largest department with around 3,800 students of which approximately half are international students coming from more than 60 different countries. VIA Horsens offers a wide range of professional bachelor programmes within the areas of construction, engineering and business.
Study programmes are designed in close cooperation with relevant industries and taught by highly qualified teachers with experience in relevant areas. This ensures that the curriculum stays in touch with the ever changing needs of a global world, and also ensures that students graduate as fully qualified professionals.
VIA Horsens also offers the possibility to apply for an accommodation directly in the school area, where you can also find a student bar "Waterhole". There you can meet students of all programmes, which is a perfect opportunity to make yourself new friends.
Moreover, you have a possibility to study 3-week educational course at VIA Summer School during summer holidays. Find more inormation here.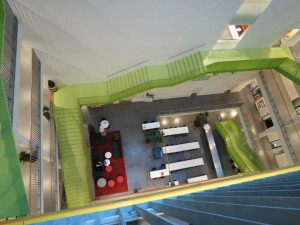 AP degree:
Bachelor degree:
Master degree:
Horsens
Of course, there are a lot of possibilities of a culture life in the city. You can visit a muzeum or Hosens Theatre – over 200 ebents are held there during the year and it might surprise you that Madonna, Bob Dylan or The Rolling Stones were the ones to perform at the Theatre as well!Horsens is always near by the nature and that can be appreciated mainly by the water sport fans. There are a lot of possibilities how to test and improve your skills – for instance in a competition of race boats orginized by the school itself. You can also become a member of any sport club – and there is a lot to choose from.
Do not forget to read about Horsens at their official webpage HERE.