ZIBAT
ZIBAT is a regional academy in the Zealand region of Denmark where you can also find the capital city – Copenhagen. Besides the Director's office in the city of Koge, educational programmes and other activities are offered in different regional highly specialized campuses in the Zealand region – Koge, Nastved, Nykobing Falster, Roskilde and Slagelse – offering programmes for a steadily growing number of International students. The biggest advantage is its location close to the capital of Denmark .Today, 1,800 students are studying at the ZIBAT campuses.
Programmes you can study on ZIBAT: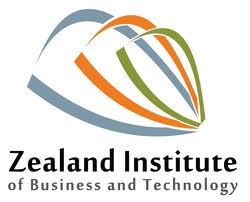 AP degrees:
Bachelor degrees:
Zaeland Institute of Business and Technology offers programmes at 5 different campuses:
Campus Roskilde, Campus Koge, Campus Slagelse, Campus Nastved, Campus Nykobing F
Campus Roskilde
A long tradition in a modern environment
ZIBAT Campus Roskilde has a long and proud tradition dating back to 1869 where we were founded as Roskilde Business College. The college has been an important part of the educational sector in Roskilde for more than a century. In 2008 we became part of the fifth largest academy in Denmark, Zealand Institute of Business and Technology.
ZIBAT Campus Roskilde is located in the city of Roskilde, which is only 20 minutes by train from the capital city – Copenhagen. Campus Roskilde is the largest Campus in ZIBAT and today we have about 1,000 students in total – a number that is increasing every year. Campus Roskilde allocates a lot of resources and attention to catering for the growing number of international students. We have a modern study environment for international students, with stimulating academic learning, combined with elements of general education and social competence, and forward-looking teaching methods.
Student support Centre
One of the special attractions for international students at Roskilde Business College is our student support and counselling. Roskilde Business College supports and caters for international students when studying and learning in a different educational environment and having to live in a completely new country and surroundings. Further, we support you in reaching your study goal. The teachers conduct individual talks with the students giving each student the opportunity of discussing learning goals, career goals etc. We call it SDI – Student Development Interviews.
                                                                                                    KOT Admission No.
AP Computer Science                                                            71215
AP Marketing Mangement                                                     79165
PB Web Development                                                           No Admission No.
PB Leisure Management                                                      No Admission No.
Campus Køge

Campus Køge is a well established institution with close ties to Danish and international business life. 
Campus Køge is located 40 kilometres south of Copenhagen and was founded in 1897. Køge is a vibrant town of 57.000 inhabitants, situated in a beautiful landscape. The Køge-area is a very safe and pleasant place to live and to study.The campus is easily accessible by public transport with trains departing from Copenhagen Main Station to Køge every 10 minutes.
Campus Køge has a specific focus on developing entrepreneurial skills in all students by focusing on creativity, independence and a willingness to start their own business.
These cross educational themes are integrated into all our educational programmes – and are, themes that adds value to all our programmes – and to all students graduating from Campus Køge to join the labour market or to start their own businesses.
                                                                                               KOT Admission No.
AP Logistic Management                                                  87035
AP Multimedia Design and Communication                 81215
AP Service, Hospitality and Tourism                               86085
BA E-Concept Development                                             No Admission No.
Campus Slagelse

Campus Slagelses history dates back to 1866, thus being one of the oldest colleges in Denmark.The college has been an important part of the educational sector in Slagelse for more than a century.
We thrive to have a modern student environment with wireless Internet, liberay, formal network with academic organizations and business community.
Our focus is on studies based upon active cooperation between student and between students and teachers. We discuss, we reflect, we theorize- and we work practical. We call this a holistic work method. This form of study offers you lectures; interdisciplinary cases workshops as well as individual assignments. You will participate as a student and we value your contribution through your strength and your unique personality to the academic and social environment.
                                                                                             KOT Admission No.
AP Multimedia Design and Communication              81165
AP Computer Science                                                     71265
Campus Nastved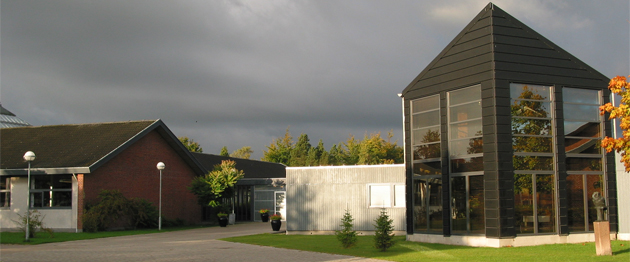 At Campus Naestved we daily strive to be a close partner for trade and commerce in the South Zealand area.

Our campus is situated only 1 hour´s drive south of Copenhagen, and with good connections to public transport system, our students can easily attend school. Every year the campus welcomes over 10.000 students and course participants.
All study programmes and courses are of a high professional and pedagogical standard, and one  of  our objectives is to give students of all ages and nationalities the opportunity to obtain qualifications enabling them to succeed in their future lives and careers.
                                                                                     KOT Admission No.
AP  Commerce Management                                 74615
BA Top- up programme International Sales and Marketing Management
Campus Nykobing F

Campus Nykøbing F resides at Bispegade, where we share premises with, among others, University College Sealand in a shared campus.
The Bispegade complex sets the scene for all Campus Nykøbing student activities. Located in older charming buildings and newer ones, these buildings emphasize the fact that a comfortable, secure and inspiring study environment is essential in giving you a good educational and life experience.
At Campus Nykøbing you will become a part of a very active study environment. The Campus is the home for several higher educations, which together form an inspiring environment for all students. We have a firm commitment of emphasizing diversity and strongly believe that the mix of students makes the school a vibrant place to study.
Studying at Campus Nykøbing is much more than lectures, projects and exams. Students have access to the facilities and equipment 24-hour every day of the week, and often continue their project work long after classes have finished. This creates a strong social fellowship among students, and an inspiring learning environment.
Campus Nykøbing has a declared "open door policy", which means that both the secretariat and the teachers and counsellors are always available to the extent possible to talk to students.
                                                                                                 KOT Admission No.
AP Marketing Management
AP Multimedia Design and Communication                            81235