Scholarship in Denmark – SU – Statens Uddannelsesstøtte
Can You get it ?
EU court decision forced the Danish government to allow foreign scholarship students (EU ), studying and working in the country to apply for SU scholarship.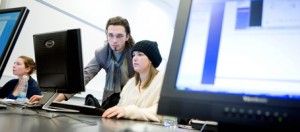 EU citizens should have the same rights as the Danes to receive in Denmark scholarship. According to a memorandum from the Ministry for research, innovation and education , this means that EU citizens can now apply for SU scholarship if they work more than 10-12 hours per week and meet certain conditions .
Who is eligible and who is not ?
You are eligible if you are :
EU citizen
contract work 10-12 hours a week
studying at a university in Denmark full time education (ie not through an exchange program , for example . Erasmus )
Without SU
You are not eligible if you are
you are not an EU citizen
not working 10-12 hours a week
an " Exchange" student at the Danish University
What is SU at present ?
Currently the SU scholarship is 5.753 DKK (approximately EUR 750) per month before taxes for students who do not live with their parents .
You can find more information about this scholarship at its official website HERE.