Students experience
Read what "our" students had to say about studying and living in Denmark. What has this huge opportunity given them? What did they fell in love with, what was the most surprising? What do they think about the universities and professors?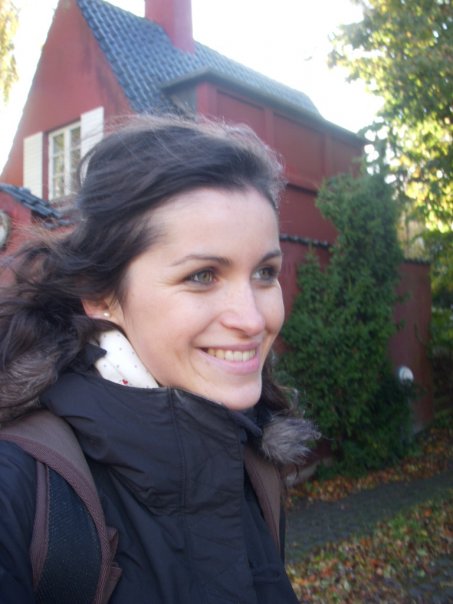 Simona Brezanová
I've always wanted to travel, explore new countries, cultures and people. Languages have always been my passion; I love music as well, which I studied in Slovakia from kindergarten to high school – Conservatory. Since I was musically oriented, my options to choose from high school were very limited even when he was in me a great potential. So when I got the opportunity to study abroad, where I could learn in English and choose any program that I was interested, I did not hesitate and I signed up.  Many students chose United Kingdom, but I approached Denmark and Scandinavia.  Currently I am in my final year of undergraduate study "International Hospitality Management." Studying, working part-time, and creating music with local musicians. I had the opportunity to go for professional practice and twice in field, last year it was the U.S., this year it will be in Brussels. I think that studying in Denmark for me was definitely the right choice, which has moved my life forward a great deal! 🙂
Jana Šilerová
Studies in Denmark and the Czech Republic cannot be compared. The differences are striking. The entire study is focused on acquiring practical skills. Access to professors to students is friendly, informal. Students do not spend all day over the books. I personally have a positive experience from Denmark and I would recommend to all studies in Denmark. It's a good experience into a future life, both professional and personal way. I myself knew a lot of new people and took a lot of pleasant experiences. Finally, I would like to encourage all who wish to study in Denmark, are concerned about the English language and a foreign environment. Do not worry, everything can be overcome!
Michal Fehler
Aarhus is a very nice city for students, where everyone speaks English or Danish. Every foreign student has a chance to attend free language school and learn the home language. Also here there are many possibilities to spend free time and find new friends.
I went to Denmark because I was eager to go abroad and see the world, mainly to expand my horizons and experience something better than Slovakia. It fell to Denmark because the study is completely free and also in English.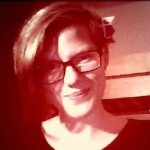 Pavlína Valíková
VIA TEKO is an amating place to study, work and get inspired but also to relax. I really like the way we learn at school, it is not so boring as at the majority of universities in the Czech Republic. Plus, the avaluation is based on study cases and projects and we have only one exam during the semestr – this is completely perfect for me! 

Our professors have a lot of experiences and they are really open minded. It is very interesting to learn based on their life time stories. An amazing experience is to getting to know other cultures and values. I am really happy about the diversity of students at VIA TEKO – all the nations, styles, ideas and interests. Socialization is a fun and important for the Danes therefore you will not be bored during or after the lectures ever. TEKO organizes afternoon "beer or coffee meetings" but also study trips abroad. Moreover, the studies and gaining the title here opens the doors to the whole world in cooperation with other partner universities. I am very glad I made it here up North, it is worth it for 100%!
Lucia Mrvová
Studying sports management at Copenhagen and at the moment I was 4 months internship at Dowling College in New York, where I work and where I am responsible for tasks related to communication technology and marketing.
At practice, I learned many interesting things from real life business and a lot of information related to my thesis. Really think of their entire stay abroad positively and I had the opportunity to learn to live and move in a foreign culture.
Jakub Prokeš
One of my career goals in the near future is to return home and help develop the sport in Slovakia. For me it is the honor to study in Denmark, one of the best countries in the world with a developed network of sports organizations. I appreciate the work and efforts of our teachers, who help us to build our future and professional career.
Zuzana Krystýnová
Communication between teachers and students is much more open and friendly. In addition to his studies you can also find part-time work and earn up to an hour 13Euro. I'm really happy and proud of himself that I'm here in Denmark because it is the best way to ensure a good career in future.