Why do students study in Denmark?
Denmark is well-known for its high living standards and has been announced as the happiest country in the world several times.
Besides the good social, economic and political situation in Denmark, Danish education system has gotten a remarkably good attention for the past years as well. Each year, Denmark is welcoming hundreds of international students to their universities, which are known for their practical study approach. Studying in Denmark gives graduates a competitive advantage over graduates of local educational institutions and guarantees great first steps of their future career. Denmark is also a safe place to live due to very low crime rate and welfare systems.
Foreigners living in Denmark have the same rights and entitlement to social security as local people. Services such as medical help are provided by the government and standard procedures are free of charge. More and more students from abroad decide to study in Denmark because living there will not just give you the possibility of free education with great reputation but it is also a great opportunity for your personal growth – learning the language, living in different cultural environment.
All of our partner universities offer 24/7 access to the school to the students. That means access to constantly upgraded IT equipment, wi-fi, and to professionally furnished libraries. Besides a constant care for the students, informal approach to the teaching and up to date information is provided by the universities.
Problem-oriented learning (a Danish way)
Danish education is characterized by problem-oriented learning methods based mostly on project writing and practical understanding. Therefore the concrete tasks and practices instead of a course's abstract theory are taken as the point of departure.
Practice has shown that this approach appeals to students and at the same time it enhance students' ability to think in an abstract way and to learn how to solve problems efficiently. Tasks and assignments are the base of learning, and developing the understanding of the theory as well. The assignments (cases) are based on complex problem situations that are linked to the professional practice and that serve, for example, to learn how to find information, understand theories, and explain certain phenomena in a methodical manner.
English Language
Most universities have many different programs taught in English. This makes the Danish universities and society as a whole more competitive compared to the outside world. Most Danes are fluent in English and therefore it is easy to communicate with the locals as well.
Education is free
An extra bonus of studying in Denmark – students from European Union countries do not have to pay tuition fees at most of the universities in Denmark, which is done by the Danish Government- That means getting the high quality education is easily accessible for everyone.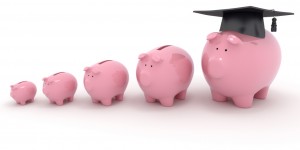 Quality guaranteed
From all OECD countries, Denmark invest the most resources per student in higher education: the latest available figures show that total expenditures per student during his education at the University reached $ 70,000 compared to the OECD average of $ 40,000.
Informal approach
Danish universities stand for a progressive method of learning, which is significantly less hierarchically based than in most of other European countries. That means that students and professors have more open and friendly relationship, teachers are aware of the fact that they are at the school for students and are interested into giving more personal effort in developing their skills.
The emphasis is less on memorizing a specific curriculum and pure theories, but rather to address specific issues through projects. That includes also independent research that supports the individual characteristics of the students own initiative and creative thinking.
Study Programmes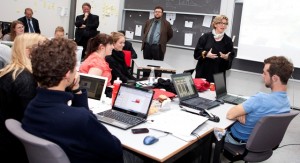 Our partner universities in Denmark are located in the cities such as Aalborg, Aarhus, Odense, Randers, Horsens but also Copenhagen and its surroundings. Students can choose from a wide range of fields of study and different study programmes. Some of the areas in the list are architecture, economics, management, design, tourism and much more. Degrees which a student can apply for are Academy Profession degree, Bachelor's degree, Master's degree and PHD.
Assistance for international students
Each university has their own independent department which is focused on providing the assistance to the international students with all kinds of questions regarding finding accommodation or job, but also helps to deal with another private issues.
Free Time
Concerning leisure time, Denmark has a lot to offer. Numerous festivals and cultural events together with thriving nightlife and social gatherings can all be found here. Although Denmark is located in Northern Europe, it is not dull or cold neither boring at all. Being active and sociable gives students extra opportunities to find new friends, learn about different cultures and getting the positive attitude for life. All combined, studying in Denmark results in a great life-time experience!