Jönköping University in Sweden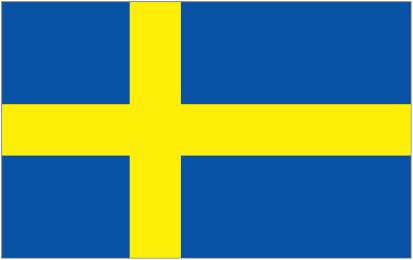 According to the European Innovation Scoreboard, Sweden is the most innovative and entrepreneurial nation in the whole Europe. It is also a nation with one of the highest standard of living.
Sweden is also the place of origin of many international corporations, such as Ikea, H&M, Volvo, Husqvarna and Petra Pak. Almost all Swedes speak fluent English and many firms use English as their primary language.
JÖNKÖPING CITY

Jönköping is a fast growing city of 129 000 inhabitants (in the whole municipality). It is also the center of a wider region, containing altogether 380 000 inhabitants. In Jönköping, you will find everything you might need, a wide coast of the lake Wettern (2nd biggest in Sweden), beautiful nature, sport and recreational facilities, a shopping center, cafes, restaurants and various cultural events.
JÖNKÖPING INTERNATIONAL BUSINESS SCHOOL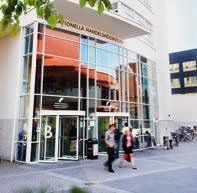 Jönköping International Business School (JIBS) at Jönköping University is the only institution in Sweden that has the AACSB and EQUIS accreditations.
If a school gains the AACSB accreditation, it is a clear message to all (students, parents, student consultants, employers, other schools) that the whole institution has taken up the goal of providing the highest quality managerial education. The lectors that are a part of an AACSB accredited institution must constantly focus on innovation and improvement of their study programmes. AACSB accreditation is world-wide known as the oldest accreditation organization and is considered the most reputable institution of its kind.
In March 2015, Jönköping International Business School also acquired the EQUIZ accreditation. The institutions that receive it must prove not only its great quality of education, but also quite a large span of internationalization. There are 10 000 students studying at the university and 1300 of those are internationals, from around 80 different countries.

Jönköping International Business School was ranked as one of the TOP 0.1% business schools in the world and is the only one with both accreditations EQUIS and AACSB in Sweden. JIBS uses the business world as its platform of education and the students can already form a vast network, in addition to gaining practical and business knowledge.
SCHOOL OF ENGINEERING
School of Engineering is one of the four faculties, which are a part of Jönköping University (like JIBS). Their clear vision is to be the Europe leaders of development and spreading of new technologies and knowledge, in order to strengthen the international competitiveness of small and middle sized businesses.
School of Engineering is focused on preparing students for getting successful in business and providing them with skills required for developing new and innovative work methods, aimed for small and middle sized businesses. The study programmes offer a strong academic and practical base, which will help students strengthen their entrepreneurial and competitive capabilities. The educational programmes are unique in the way that they also provide knowledge from different fields than technology, for instance leadership, communication, business and ecology.

School of Engineering intensively cooperates with different branches of industry with the goal to provide its students with such an education, which will make them attractive for the labor market. Such cooperation gives the students the opportunity to get into contact with different companies already during their studies and thus connect theory and practice.
Pathway programme – improving your English before the study starts
For those students that meet the entry requirements, but do not have a sufficient level of English proficiency, Jönköping University has prepared the Pathway courses. These courses are divided into three categories – depending on your current English level. The length therefore spans from 4 to 35 weeks. You can enroll in the course either just to refresh your English skills or in order to improve drastically. After you successfully finish the Pathway course, you may be granted conditional admission to your chosen programme. Click HERE for more info.
Why choose Jönköping University?
Jönköping International Business School has been ranked the most international school in Sweden by the company URANK.
There are 10 000 students enrolled at the university, of whom 1500 are internationals from around 60 different countries.
Students can choose from a big variety of countries where to do an exchange during their studies.
The university focuses on teaching a lot of practical knowledge, which helps students to get familiar with real work setting.
The university has its own Science Park for those students, who would like to establish their own Start-Up and need help and guidance in the beginning.
The university has gained EQUIS and AACSB accreditations.
Accommodation Guarantee – the university guarantees accommodation for all newly arriving students, provided that they apply for it in advance.
The university gives great emphasis on innovation and cooperates with more than 800 companies, within the business focused programmes.
If you meet all the entry requirements, except for the english requirement, you can enroll in a 'Pathway programme'. After finishing it, you can be conditionally accepted to your chosen programme.
The university is situated directly in the city centre, next to a beautiful lake Vättern.
STUDY PROGRAMMES:
Undergraduate programes
Master's programme